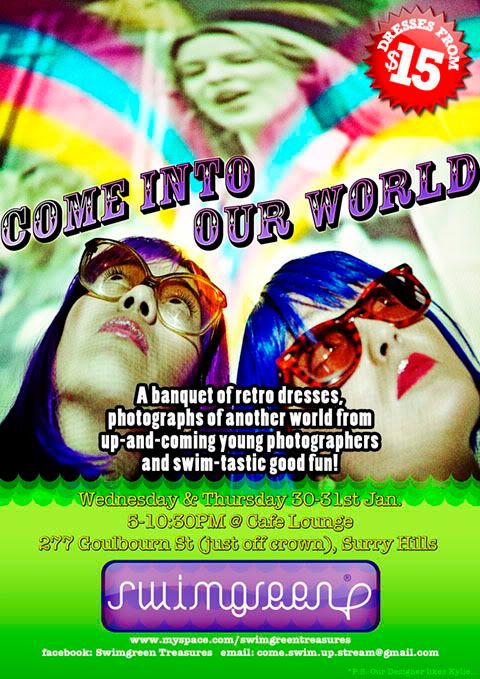 Swimgreen is holding another event, this time a photography exhibition of young up-and-coming Filipino photographers with works from another world and a retro dress sale @ Cafe Lounge (277 Goulburn st, Surry Hills) on Wednesday 30th and Thursday 31st of Jan, from 5 til 10:30pm. All profits made from the artworks will be donated to N.G.O's nominated by the artists and profits from the dress sales will then be socially re-invested back into establishing a Fair Trade workshop for marginalized women in the Philippines. Profits will also go towards building a scholarship program for creative young talents, to provide greater opportunities for those who are bound by poverty. Swimgreen has planted the seed yet needs support to help change grow. That's why we urge you to Come Swim Up Stream, Come Swimgreen.

http://www.myspace.com/swimgreentreasures

get ya good cause on YO!